Exhibitors - EAERE 2019
EAERE 2019 welcomes a number of exhibitors. The exhibition will be open throughout the congress, so there will be plenty of opportunities to visit the stands. You will find the Exhibition area at University Place, ground floor, near the registration desk.

Cambridge University Press is a not-for-profit organization that dates from 1534 and is part of the University of Cambridge. Our mission is to unlock people's potential with the best learning and research solutions by combining state-of-the-art content with the highest standards of scholarship, writing and production. Visit our stand to browse new titles, available at 20% discount, and pick up free journal sample copies.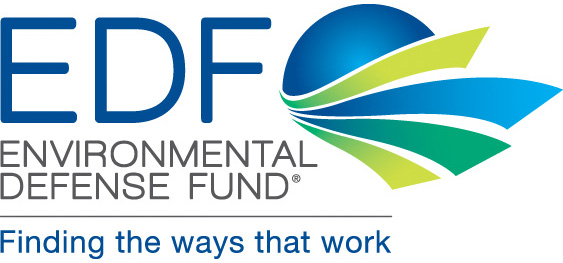 Environmental Defense Fund (EDF) is one of the world's largest environmental nonprofit organizations, with more than two million members and a staff of 700 scientists, economists, policy experts and other professionals working around the world. EDF finds practical and lasting solutions to the world's most serious environmental problems. Working with leading businesses, innovators, scientists and academics, EDF is catalyzing scalable solutions for minimizing the environmental, economic and human health risks associated with rising greenhouse gas emission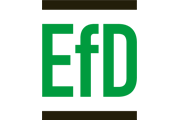 The EfD initiative is a global network of environmental economics research centers. We contribute to effective management of the environment in the global south through applied research, Institutional Development, Academic Training and Policy Interaction. EfD was established 2007 and today, EfD consists of over 160 accomplished environmental economists with many different specializations, who are active in leading local academic research institutions. EfD has 15 centers across the world, in Chile, China, Colombia, Costa Rica, Ethiopia, Ghana, India, Kenya, Nigeria, Sweden, South Africa, Tanzania, Uganda, USA and Vietnam.

The Horizon 2020 15-organisation project INNOPATHS (Innovation Pathways, Strategies and Policies for the Low-Carbon Transition in Europe) project is coordinated has created two online electronic tools related to deep decarbonisation:
a Technology Matrix Tool, which contains current and future estimations for costs and performance parameters of a range of technologies; and
a Policy Evaluation Tool, which synthesizes evidence on the effectiveness and impacts of alternative policies.
Participants at the EAERE Conference are invited to test drive these tools and make suggestions as to how their operation and utility can be improved.

Palgrave Macmillan specialises in cutting-edge academic books in the Humanities and Social Sciences. It publishes monographs, journals, textbooks, professional and reference works, in subjects ranging from Political Science, Economics and History, to Literature, Linguistics and Business.

Springer is a leading global scientific, technical and medical portfolio, providing researchers in academia, scientific institutions and corporate R&D departments with quality content through innovative information, products and services. Springer has one of the strongest STM and HSS eBook collections and archives, as well as a comprehensive range of hybrid and open access journals.

Sustainability (ISSN 2071-1050; CODEN: SUSTDE) is an international, cross-disciplinary, scholarly, peer-reviewed and open access journal of environmental, cultural, economic, and social sustainability of human beings. Sustainability provides an advanced forum for studies related to sustainability and sustainable development, and is published semi-monthly online by MDPI.

The University of Chicago Press publishes more than 80 journals in the social sciences, humanities, education, biological sciences, and physical sciences, including the Journal of the Association of Environmental and Resource Economists, Marine Resource Economics, and the Journal of Political Economy.
Last update on May 2, 2019