About the congress venue
The WCERE 2018 is held mainly in the two buildings that house the School of Business, Economics and Law ("HANDELS") and the Faculty of Social Sciences of the University of Gothenburg ("HAGA"). Both are situated across the street from each other. All plenary sessions will be held in the Smyrna Church, a few minutes walk from Handels and Haga buildings.
HANDELS - School of Business, Economics and Law
Visiting address: Vasagatan 1
At HANDELS you will find:
- most of the parallel sessions
- lunch and coffee stations
HAGA - Faculty of Social Sciences
Visiting address: Sprängkullsgatan 19

At HAGA you will find:
- Registration
- Information desk
- A few parallel sessions
- Cloakroom
- Tourist information

SMYRNA CHURCH – for plenary sessions
Visiting address: Haga Kyrkogata 2

To walk to Smyrna from the entrance of Handels: please cross the road. Round the Social Sciences Library (round the library either on the left or the right side) and walk across Haga kyrkoplan and you will have the Smyrna church on the right side of the park (close to the tram tracks) and behind the Haga church.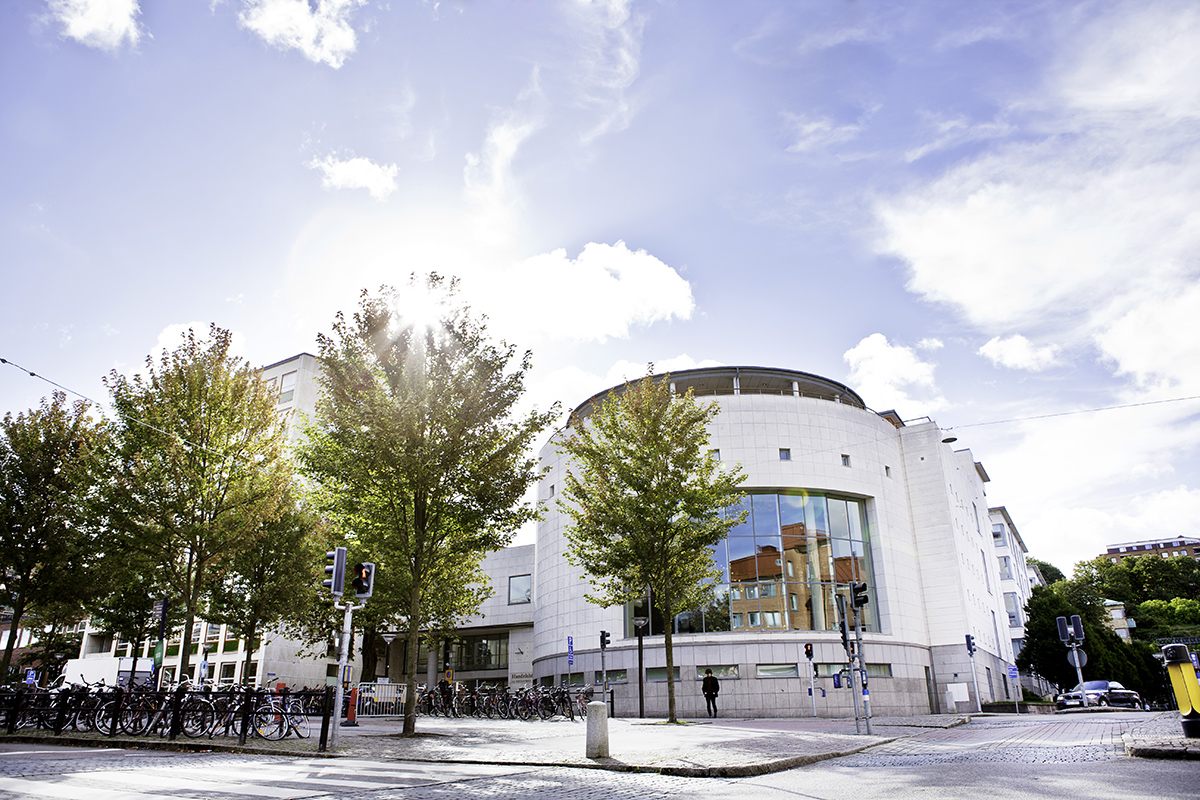 The School of Economics, Business and Law (HANDELS)
Photo: Jeffrey Johns
Last update on April 16, 2018