Policy events
Special attention is given to policy-research interaction during WCERE 2018. A large number of exciting activities with policy focus is planned during the congress.
Below is a list of some of the most prominent policy relevant activities, but please check the full programme for more information.
"Environmental Policy and the Assault on Science" - Policy keynote lecture with Gina McCarthy, former administrator for the United States Environmental Protection Agency during the Obama presidency. Monday, 25 June at 6.15 pm-7.10 pm. Venue: Smyrna. This session will be streamed, more information will follow.
Daily keynote lectures (Tuesday, 26 June-Friday, 29 June) at 11.15 am-12.15 pm. Venue: Smyrna. More information about the plenary speakers can be found here. All keynote speeches during the conference will be streamed, more information will follow.
"Climate policy that can live up to the Paris goals" - Panel discussion with Jos Delbeke, Gina McCarthy, Hua Wang and E. Somanathan. Tuesday, 26 June at 6.20 pm-7.40 pm. Venue: Smyrna. This session will be streamed, more information will follow.
Over 30 policy sessions in the Congress programme. Venue: Handels. For a detailed schedule, see the full programme (available in early June).
Policy keynote speakers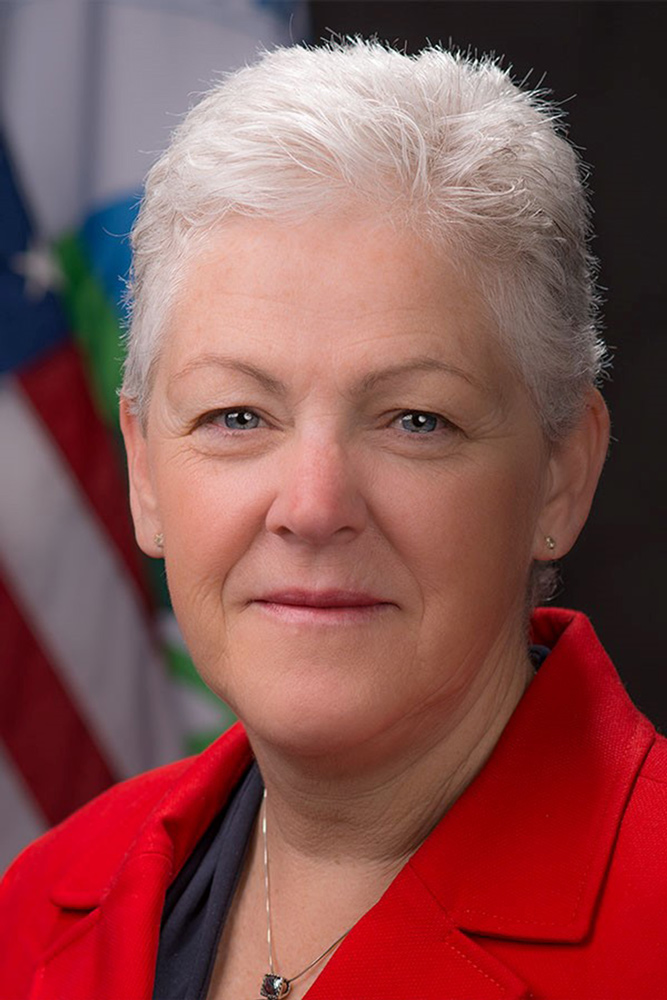 McCarthy's 35-year career in public service has been dedicated to environmental protection and public health. As Administrator of the U.S. Environmental Protection Agency under President Barack Obama, she was the nation's leading advocate for common-sense strategies to protect public health and the environment, including efforts to address the challenge of climate change and ensure the protection of the country's water resources. Her leadership led to significant federal, state, and local actions on critical issues related to the environment, economic growth, energy, and transportation. Since leaving Washington, McCarthy has been a fellow at Harvard's Kennedy School of Government's Institute of Politics and the Menschel Senior Leadership Fellow at Harvard's T.H. Chan School of Public Health and joined Pegasus Capital Advisors, a private equity firm, as an operating advisor focused on sustainability and wellness investments. McCarthy now also serves as Professor of the Practice of Public Health in the Department of Environmental Health at Harvard's T.H. Chan School of Public Health and Director of Harvard Chan's Center for Climate, Health and the Global Environment, leading the development of the School's strategy in climate science, health, and sustainability.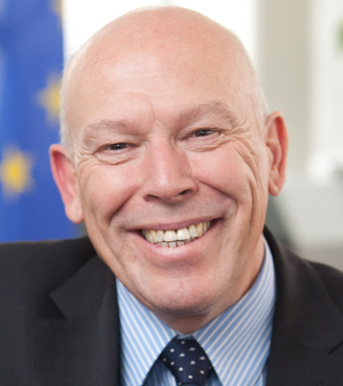 Jos Delbeke (1954, Belgium) has been the Director-General of the European Commission's DG Climate Action since its creation in 2010. As of 16 March 2018, he was appointed Senior Adviser for Relations with the European University Institute, European Political Strategy Centre, European Commission. He joined the European Commission in 1986. He was very involved in setting the EU's climate and energy targets for 2020 and 2030, and the adoption of the related legislation by the EU Council and Parliament. Mr Delbeke has been a key player in developing EU legislation on cars and fuels, the Emissions Trading System (ETS), air quality, emissions from big industrial installations and chemicals (REACH). As an economist, he always underlined the role of market-based instruments and of cost-benefit analysis in the field of the environment. Mr Delbeke has been responsible for developing Europe's International Climate Change strategy and he was for many years the European Commission's chief negotiator at the UNFCCC Conference of the Parties. He holds a PhD in economics (Louvain, 1986) and worked in 1985 at the International Monetary Fund (Washington DC, USA). As of 2013 he is lecturing at the University of Louvain (Belgium) on European and international environmental policy.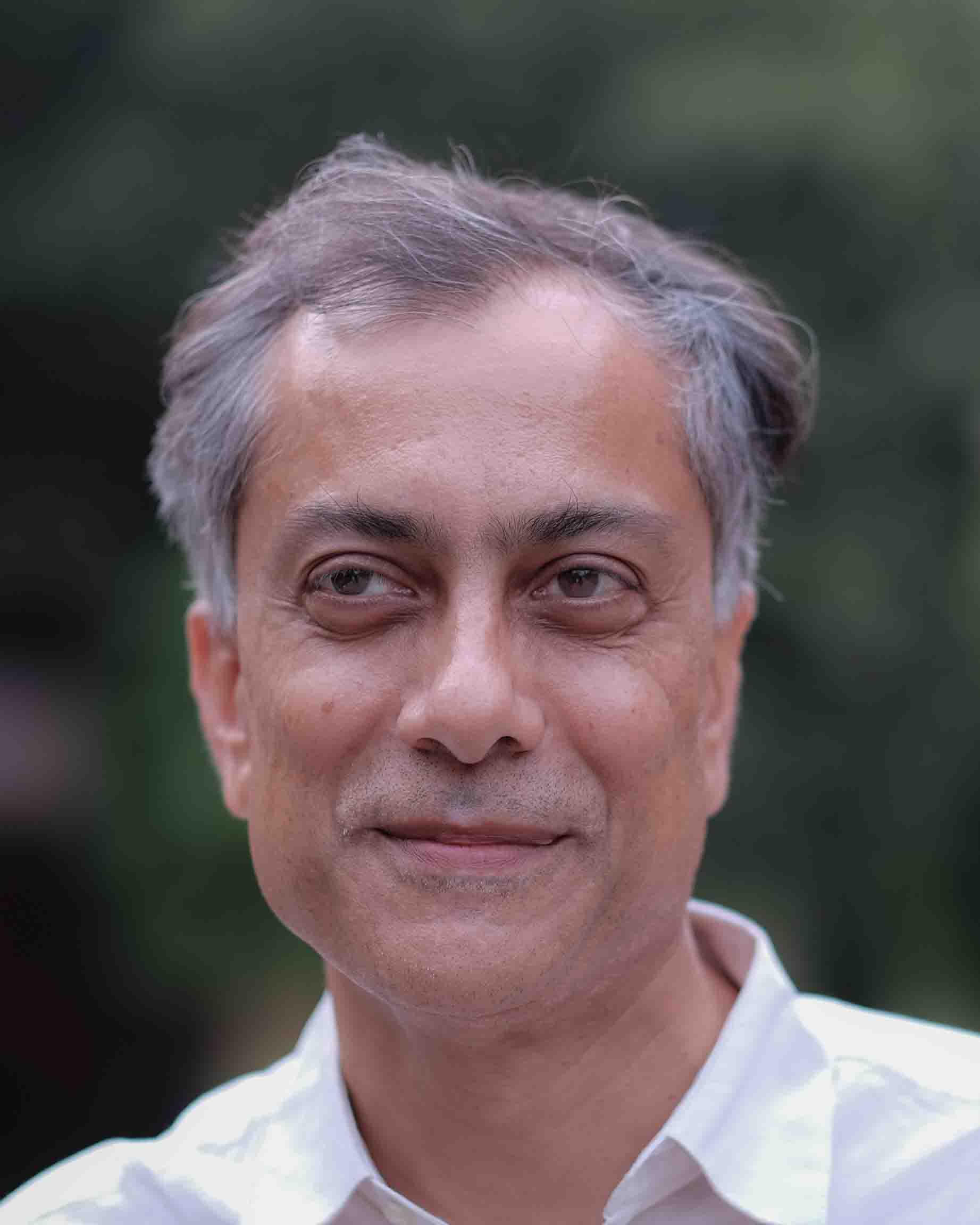 E. "Som" Somanathan is Professor in the Economics and Planning Unit of the Indian Statistical Institute in Delhi, and Program Director of CECFEE (Centre for research on the Economics of Climate, Food, Energy and Environment). His research is in the economics of environment and development, microeconomic theory, and evolutionary models of behavior. He received his PhD from Harvard University and has taught at Emory University, the University of Michigan, and Princeton University. He has been Executive Director of SANDEE (South Asian Network for Development and Environmental Economics), a Co-ordinating Lead Author for the Fifth Assessment Report of the IPCC, and is the Editor of Environment and Development Economics, a Cambridge University Press journal.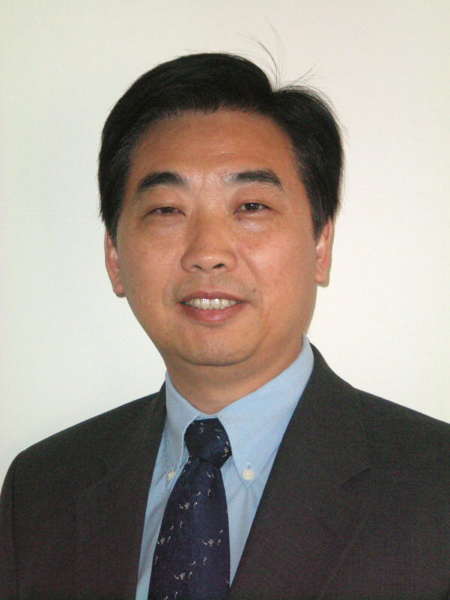 Hua Wang
Dr. Hua Wang is Professor of Environmental and Resource Economics and Dean of the School of Environment and Natural Resources at Renmin University of China (RUC). Dr. Wang holds a Ph.D. in Environmental Management and Policy from the University of North Carolina at Chapel Hill and worked before as Senior Environmental Economist at the World Bank's Development Research Group and Chief Expert in the Policy Research Center of China's Ministry of Environmental Protection (MEP). He conducted extensive research in the areas of economic valuation of nonmarket goods and services, policy instruments for industrial pollution control, global environmental governance, and institutional strategies for sustainable development and ecological civilization, in countries including China, United States, Philippines, Thailand, India, Armenia, Indonesia, Ghana and Ukraine. He published dozens of articles in journals including Journal of Environmental Economics and Management, Journal of Development Economics, Ecological Economics, Environmental and Resource Economics, and China Economic Review. Dr. Wang is currently Chairman of the Chinese Association of Environmental and Resource Economists (CAERE) and Honorary President of the Professional Association for China's Environment (PACE).
___________
To attend the full Congress week, please register here. To get a congress day pass for practitioners for attending the full congress programme including lunch and coffee (per day SEK 1 850 ex VAT), please contact wcere2018@gu.se.
Please follow us on Twitter @WCERE2018 for news and updates!
Last update on June 8, 2018