Practical information about Cyprus
Currency
The currency in Cyprus is Euro (€). All banks exchange major currencies (e.g. US dollar, British sterling pound, Swiss franc, etc.) in Euro. A bank is located at the exit of the arrival hall at Larnaka airport (just after Customs control). Banks with ATMs can also be found everywhere in Limassol.
Electricity
The plug type in Cyprus is G (of British origin), which is the plug that has three rectangular pins in a triangular pattern. Cyprus operates on a 230V supply voltage, at 50Hz. Examples of wall socket and plug: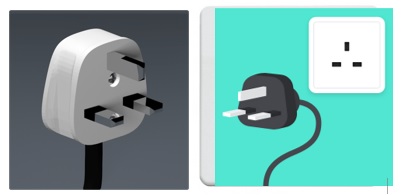 Examples of adaptors for foreign visitors:

Many hotels offer Universal Plugs and USB chargers in their rooms. Some hotels offer adapters at the reception (with deposit). Please make sure to have an adapter ready though, if you might need to charge your device during the conference.
Telephones and contact numbers
Country code for Cyprus: +357
Emergency
Emergency telephone number: 112 or 199
Safety Tips
None. Cyprus is a safe country.
Conference members may wish to visit the Turkish-occupied area in the north through specific crossing points around the country, however they should bear in mind that they enter areas of an illegal entity not recognised by the United Nations and that the Government of the Republic of Cyprus has no effective control in this area.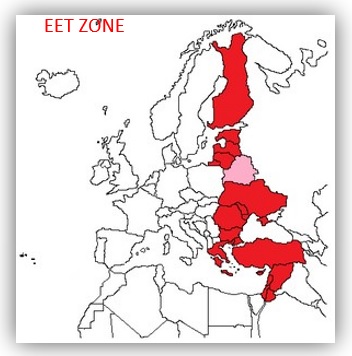 Time Zone
Summer Eastern European Time (UTC+03:00) during the conference dates.
Last update on June 17, 2023