29 June: Conference dinner
Thursday 29 June - 19.30
Open-air conference dinner at the picturesque village of Lofou
On June 29th, we will host our conference dinner in Lofou, a village located approximately 25 km northwest of Limassol and 40 km from the conference venue. It is built over the hills like an amphitheatre, at an altitude of about 800 meters. Lofou is considered one of the most beautiful and picturesque villages of Cyprus, with a very well preserved architecture. Here, you will get the chance to enjoy a traditional Cypriot open-air dinner in the old primary school yard, which is now used as the community office, followed by traditional and modern music and dances.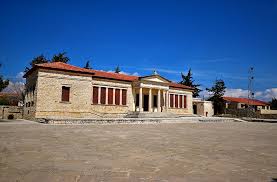 Buses to Lofou will depart from the conference venue immediately after Parallel Sessions 6 on June 29th, and will drive dinner participants back to Limassol later in the evening.
Buses will depart from the main sea side road (Spyrou Araouzou Avenue) from the bus stop located near the Ayia Napa Cathedral as shown in the attached screenshot. A number of volunteers – in light blue shirts – will accompany you on foot to the pick-up point once the Sessions conclude.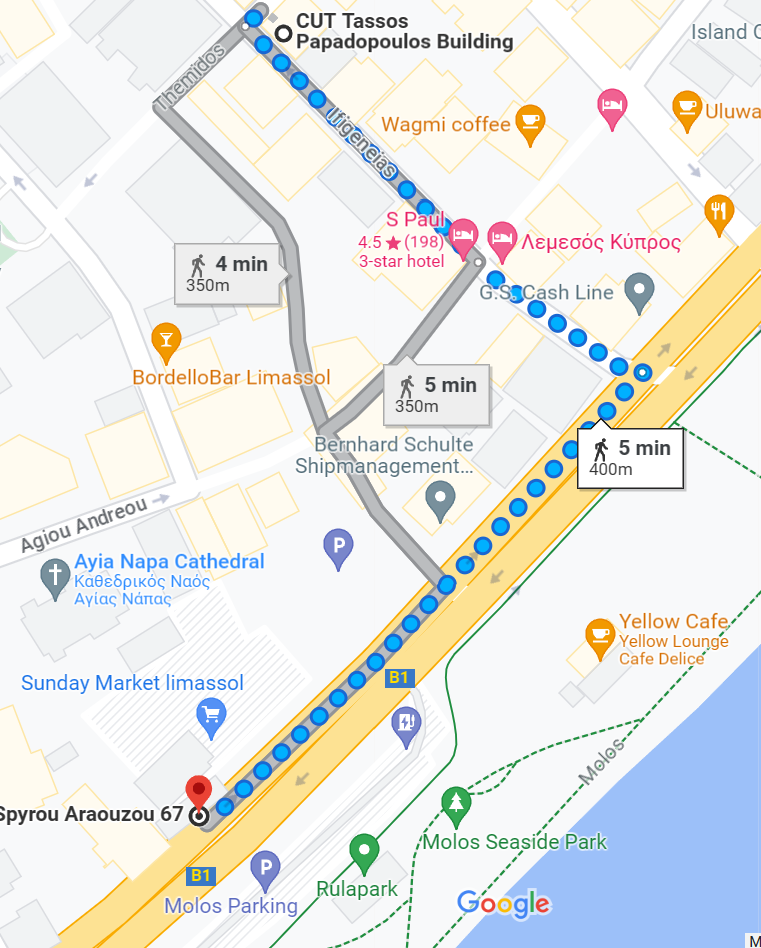 Last update on June 29, 2023