Pre-conference workshop: Green Bonds and Environmental Finance
Pre-conference Workshop of the 27th Annual EAERE Conference
Green Bonds and Environmental Finance
27 June 2022, Hybrid Workshop: Onsite and online
The Rimini Campus of the University of Bologna, together with the International Centre of Economic Analysis (ICEA), will host the (hybrid) Workshop on Green Bonds and Environmental Finance on June 27th, 2022. There are no registration and submission fees.
The workshop aims to bring together theoretical and applied researchers to discuss ongoing advanced research on green bonds and other forms of impact investing. We invite researchers in this area to submit their papers for presentation and particularly encourage the attendance of doctoral students, young researchers and professionals who are willing to advance their knowledge on green bonds and impact investing research.
We are pleased to have Professor CAROLINE FLAMMER (Columbia University) as our keynote speaker.

The workshop will take place in a hybrid modality both onsite at UniBo RImini Campus (Piazzetta Teatini 13), and online. Participation to online sessions requires Zoom registration (please fill in this form) and will also be available to onsite participants in room Alberti 9, UniBo Rimini Campus.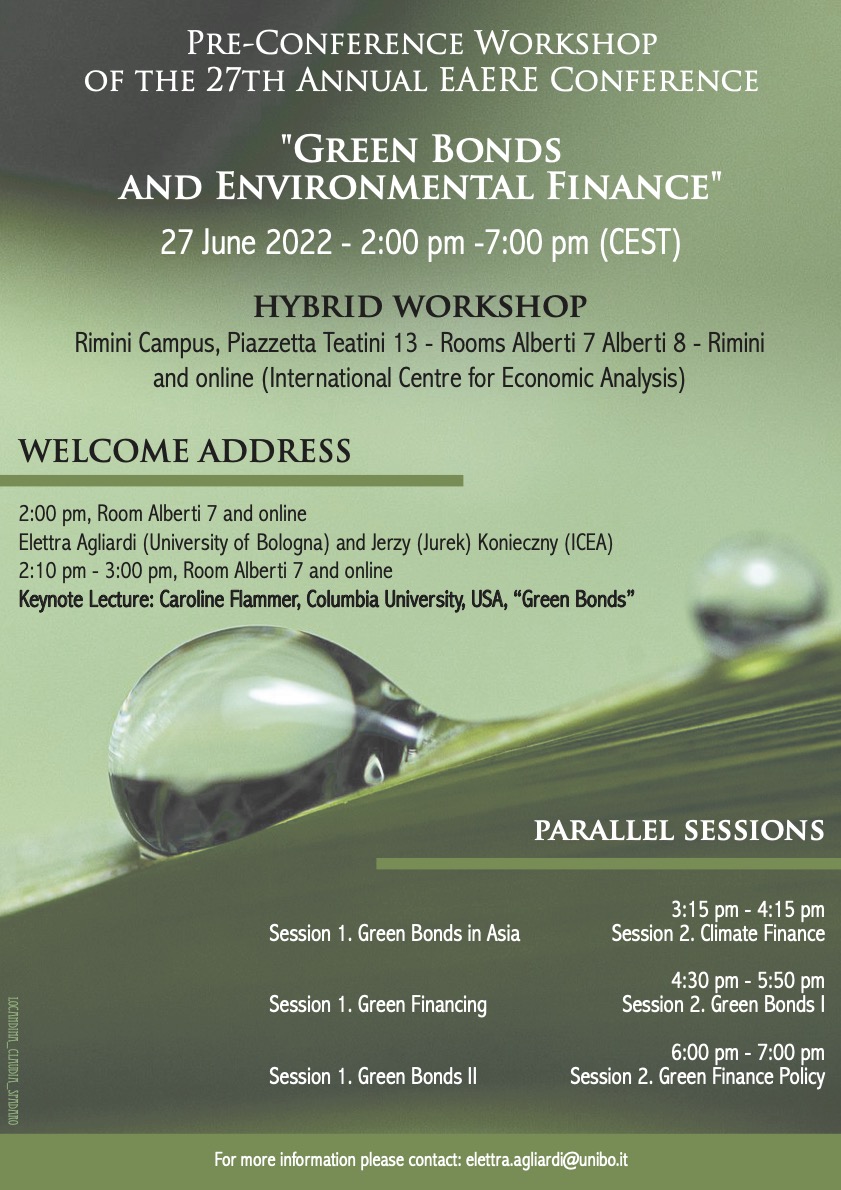 *The FULL PROGRAMME OF THE WORKSHOP is now available*
For more information, please write to: elettra.agliardi@unibo.it

Information about ICEA can be found at https://ICEAnet.org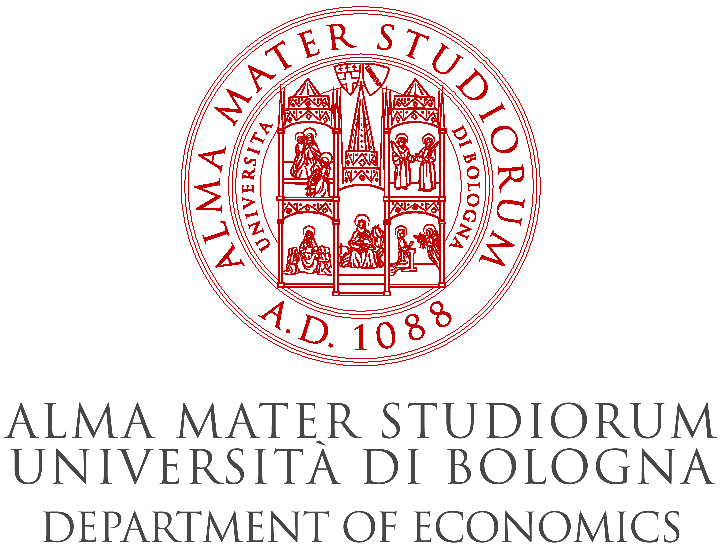 Last update on June 6, 2022