Social events
WCERE is the most important forum for the worlds' environment and resource economists, intended to be a meeting place for gaining new knowledge, discussing new research, networking and socializing within the field.
WCERE 2018 has the pleasure to invite you to attend several social events, where you will get the opportunity to meet and socialize with colleagues that are attending the congress.
25 June - Welcome Reception
Time: 19.15 - 21.00
Venue: Handels
Address: Vasagatan 1
Following the registration and the Special policy lecture by Gina McCarthy you are welcome to the Welcome Reception at Handels to mingle with old friends and new. The Welcome Reception is sponsored by the City of Gothenburg. We will enjoy light snacks and refreshments.

27 June - Official Congress Dinner
Time: 18.30-02.00
Venue: Eriksbergshallen
Address: Maskingatan 11

The congress dinner will take place at Eriksbergshallen, located on the Hisingen island. A shipyard steeped in tradition has been transformed into a lively first class multi-purpose venue. This modern history environment has the characteristic features of rustic architecture, light and proximity to the water.
Enjoy great food, live music and fun at this venue situated with a magnificent view across Gothenburg and the harbour entrance. Eriksbergshallen previously housed Eriksbergs mekaniska verkstad (a metal working and machining company).
Resources for the Future (RFF) President and CEO, Richard Newell, and Euro-Mediterranean Center on Climate Change (CMCC) President and CEO, Antonio Navarra, will make a major announcement on future cooperation between their two organizations.
Transportation by coach will be arranged to take you to the venue:
18.15- 18.45 Buses will leave from Handels, Lilla Bergsgatan (close to the E and D entrance at Handels)
From Eriksbergshallen there will be buses leaving every half hour after the dinner, starting at 23.00. First come first served. The last bus leaves at 02.00.
Buses will stop at
Gothenburg Central Station
Avenyn/Vasagatan
Lilla Bergsgatan (Handels)
Järntorget

For public transport please use the Travel planner
Nearest bus stop: Eriksbergstorget
Last bus to Centralstation from Eriksbergstorget: leaves at 01:15
Last ferry from Eriksbergs Färjeläge to Stenpiren (285 Älvsnabben): leaves at 00.05

Västtrafik To Go app - makes it easy to buy tickets right on you smartphone.

Taxi Göteborg +46 (0) 31 650 000
Taxi Göteborg download the app for Iphone or Android.
If you did not get a seat to the Congress Dinner
Due to the very high interest in the congress dinner we have decided to open up a waiting list for those congress participants that did not get a seat. If you are interested in signing up on the list please send an e-mail to wcere2018@meetx.se.. Since we cannot guarantee that there will be seats available later, we have decided to open up for 100 additional guests that can come after the dinner to enjoy the music and dancing later in the evening. The tickets to the "after dinner party" will be free of charge and released in the morning of Wednesday June 27'th at the registration desk. First come first served.
28 June - Social event
Time: 18.30-23.00
Venue: Handels
Address: Vasagatan 1

Join the Social event at Handels right after the last parallel session of the day. Enjoy refreshments and a vegetarian meal complemented with some traditional seafood.
In the evening, you can choose from various events. Listen, mingle or dance to live music and DJ, join the open mic or participate in the card game Climate Call to get to know the climate impact from our everyday life – or go to Haga where one of the evening games of the World cup will be shown in the lecture hall Sappören.
We look forward to celebrating WCERE 2018 with you!

29 June - Post conference Tour to Marstrand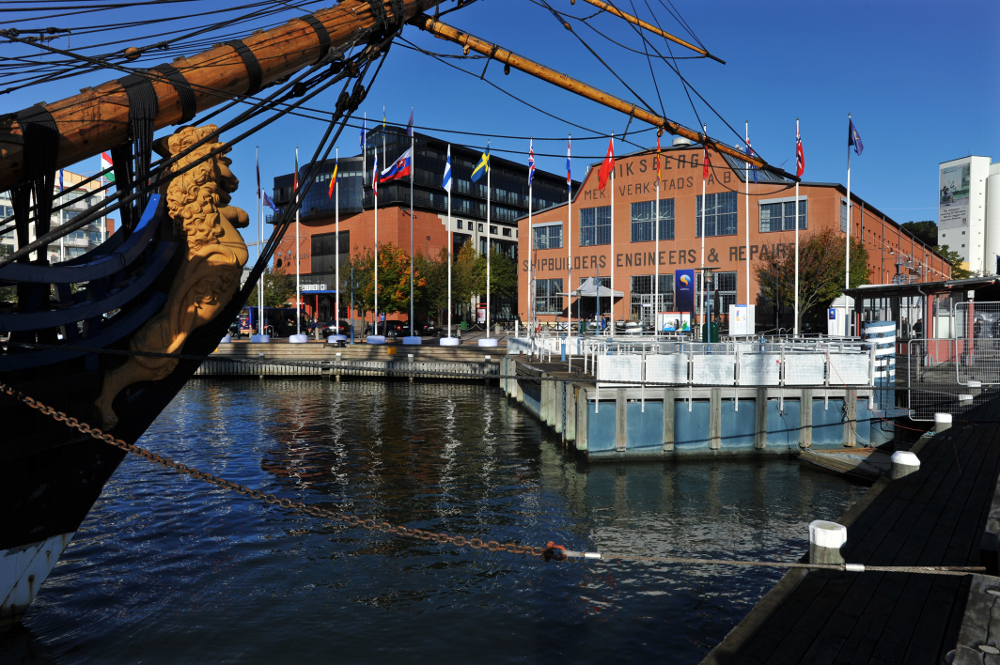 Eriksbergshallen
Last update on June 27, 2018