Social events
WCERE is the most important forum for the worlds' environment and resource economists, intended to be a meeting place for gaining new knowledge, discussing new research, networking and socializing within the field.
WCERE 2018 has the pleasure to invite you to attend several social events, where you will get the opportunity to meet and socialize with colleagues that are attending the congress.
25 June - Welcome Reception
Following the registration and the Special policy lecture by Gina McCarthy you are welcome to the Welcome Reception at Handels to mingle with old friends and new. The Welcome Reception is sponsored by the City of Gothenburg. We will enjoy light snacks and refreshments.
27 June - Official Congress Dinner
The congress dinner will take place at Eriksbergshallen, located on the Hisingen island. A shipyard steeped in tradition has been transformed into a lively first class multi-purpose venue. This modern history environment has the characteristic features of rustic architecture, light and proximity to the water. Enjoy great food and fun at this venue situated with a magnificent view across Gothenburg and the harbour entrance. Eriksbergshallen previously housed Eriksbergs mekaniska verkstad (a metal working and machining company).
Transportation by coach will be arranged to take you to the venue.
If you did not get a seat to the Congress Dinner
Due to the very high interest in the congress dinner we have decided to open up a waiting list for those congress participants that did not get a seat. If you are interested in signing up on the list please send an e-mail to wcere2018@meetx.se.. Since we cannot guarantee that there will be seats available later, we have decided to open up for 100 additional guests that can come after the dinner to enjoy the music and dancing later in the evening. The tickets to the "after dinner party" will be free of charge and released in the morning of Wednesday June 27'th at the registration desk. First come first served.
28 June - Social event
Join the Social event at Handels (the School of Business, Economics and Law) were a vegetarian buffet and refreshments will be served after the Parallel sessions.

29 June - Post conference Tour to Marstrand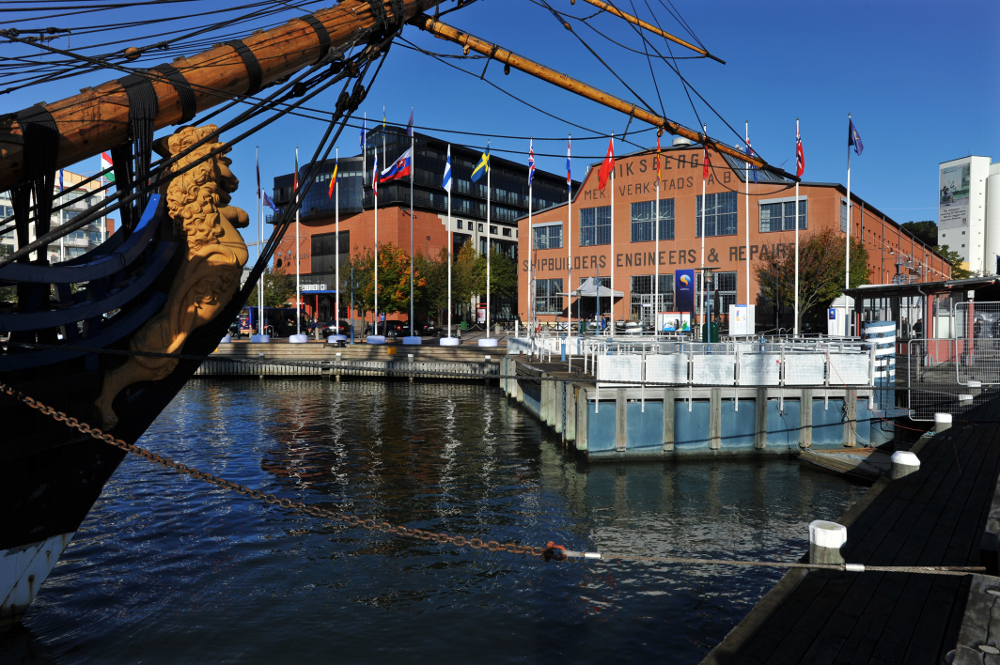 Eriksbergshallen
Last update on May 3, 2018