About Manchester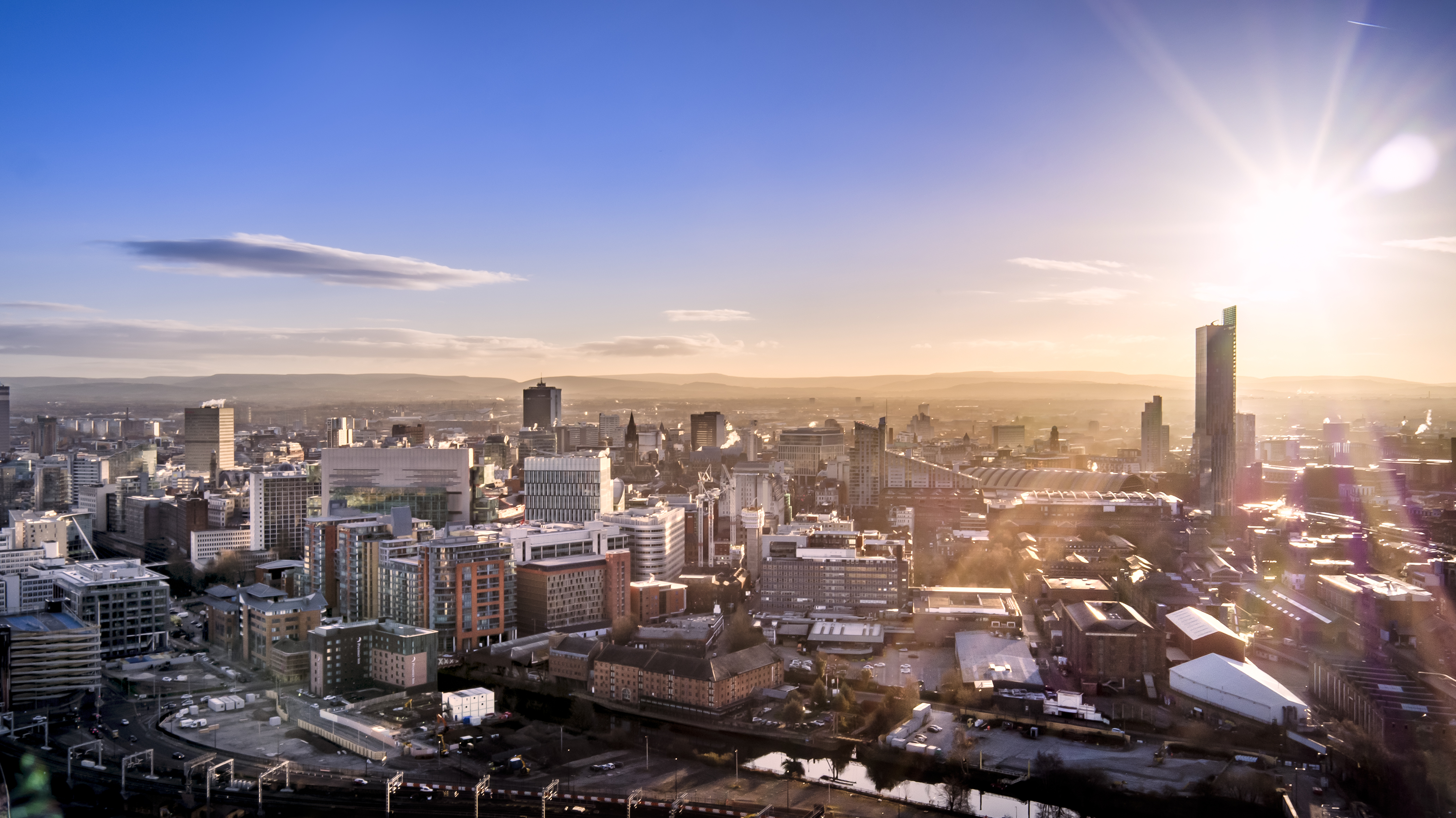 Situated centrally in mainland Britain, Manchester has a population of 2.5 million - a city with roots in ancient history which is now wonderfully cosmopolitan with its own unique character.
Victorian architecture dominates the city, although the city's medieval roots can be seen around the Shambles as well as the 500-year-old Chetham's School and Library buildings. Today a new reputation is being built by bold and innovative local architects progressing one of the most ambitious regeneration programmes in Britain.
Art & Culture
From artistic masterpieces to the history of football, Manchester has an impressive range of museums and galleries, most of which are free. The Museum of Science and Industry brings innovation to life in the world's oldest railway station, while the Imperial War Museum North demonstrates how war shapes people's lives.
Manchester is also home to the National Football Museum and the People's History Museum.
Important classic and contemporary art is on show at the Manchester Art Gallery, while you can find a plethora of smaller galleries all over the city.
Opportunities to experience live music in Manchester are as varied as they are exciting. The spectacular Bridgewater Hall is home to the Hallé Orchestra and welcomes musical talent from all over the world. Chamber music, folk, jazz, roots and drum & bass all have their place and major international acts perform regularly in the 20,000-seat Manchester Arena.
You'll find everything from opera to comedy to experimental theatre at the Palace Theatre, Royal Exchange, Contact Theatre and The Lowry.
Food & Drink
With so many cultures rubbing shoulders with each other, it's no surprise that Manchester has a great reputation for food and drink. You'll find cuisine from practically every nation and to suit any budget, from high-class dining to top-notch takeaways.
Restaurants, bars and clubs can be found in most parts of the city centre, from the bustling Deansgate Locks and The Printworks to the upmarket Spinningfields and the bohemian Northern Quarter.
We have the UK's second biggest Chinatown, where you'll find great Asian restaurants, and the neon-lit 'Curry Mile' begins just a short walk from the city centre.
From stylish shopping malls to specialist market stalls, quirky boutiques to vintage treasure troves, the city offers a unique and diverse shopping experience. All of the UK's best known department stores, including Selfridges and Harvey Nichols are within walking distance of the conference venue.
There is no doubting Manchester's global reputation when it comes to sport. Whether visiting delegates want to watch or take part, there are plenty of opportunities to enjoy some of the world's best facilities and great visitor experiences.
Lancashire County Cricket Club at Emirates Old Trafford, the National Cycling Centre, also known as the Velodrome, the Regional Tennis Centre and National Centre for Squash at SportCity, all host international championships for those who want to experience the electrifying atmosphere as a spectator.
But there's more to sport in Manchester than simply watching it. Delegates can swim, ski, dive, cycle and climb at a number of the region's best facilities.
Last update on June 1, 2018